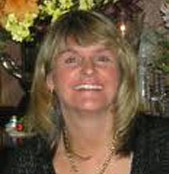 Tracy has developed a broad range of management skills through her roles as a practice manager in the dental industry and dental related fields over the past 25 years.

Her management roles have involved responsibility for large teams of people and process functions within those practices. From day to day practice management to strategic business solutions.

Tracy has augmented this practical experience through the completion of a Diploma in Practice Management with the Financial Management Research Centre and a Behavioral Dental Science Diploma, with Prosynergy, in the USA.

Tracy has worked as a Sales and Business Development Manager, In Dental Software sales and developed and ran The Oasis Academy. Tracy currently works for Dental Partners, as their Practice Development Specialist, providing dedicated business management and training to dental teams, creating strategic processes and systems to encourage "Best Practice Principles" and a successful dental business. Tracy nurtures and coaches the team and leads them to surpass their own expectations.

As a public speaker Tracy is a dynamic communicator who provides practical, real-world training that delivers proven skills for achieving remarkable results. She has been sought by many National bodies such as the Australian Dental Association (ADA), Australian Dental Prosthetist Association (ADPA) and the Australian Association of Practice Managers (AAPM) to present lectures and hands on training for their members and delegates.