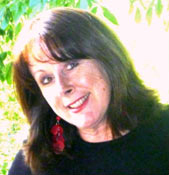 Chartered Fellow of the Safety Institute of Australia
Director of a small Risk Management consultancy
Primary role is to partner with multi disciplinary organisations in their development and continuance of Quality and Safety compliance.
Holds a number of Post-Graduates in Specialty fields of nursing as well as Tertiary qualification in Applied Science and Occupational Health and Safety.
From a solid career path in nursing moved into the arena of workplace safety and risk management 20 years ago, culminating in a vast skills experience within many industrials, holding many leadership roles within both State and National companies. Her background in Health proving an increased benefit to the companies understanding of injury management but more importantly the prevention of injury through proactive management of the known causative factors.
Since establishing her own consultancy Pippa has worked with various organisations in industries as diverse as Acute and Aged Healthcare, Dental & Genetic Laboratories, Logistics, entertainment and events, communications, construction and aviation. She is also the author of a number of technical guides in health and Dental workplace safety guides to be used as technical guides in both industry and higher learning institutions across Australia.