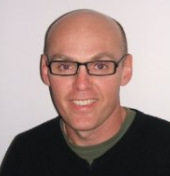 With over 20 years operating within a Business Development capacity coupled with a Masters of International Business (The University of Sydney) Neil very much combines his academic and professional experience to work with clients and prospects to identify areas within their business that potentially benefit from a new approach, new solutions or new methodologies. His work has combined consultative sales, account management, research, strategy development and report writing. He is very comfortable conversing and building strong lasting relationships with people "C" level down and across an organisation.
Working across multiple Industry sectors he has been exposed to profit and not for profit organisations all of which are focused on making a change and improving performance. His experience within the human capital space has been solely in the Psychometric measurement industry working initially for SHL before moving to Ingen Talent Management, which has a greater focus on Job Fit analysis.
He has created his own business and believes he understand the hurdles companies face at both an SME and large corporate level. This has provided him with a unique insight into issues organisations face, regardless of size or location.