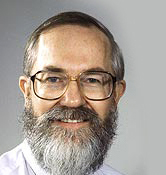 Martin Tyas is a Professorial Fellow in the Melbourne Dental School, University of Melbourne. He graduated with a Bachelor of Dental Surgery and Doctor of Philosophy from the University of Birmingham, England, a Doctor of Dental Science from the University of Melbourne, and also holds several international fellowships.
His main interest is in adhesive dental restorative materials, their clinical evaluation and their application in minimum intervention dentistry, and has published nearly 200 papers in the field. He leads the Australian delegation to the International Organization for Standardization Technical Committee 106 (Dentistry), is a Consultant in Dental Materiel to the Australian Defence Force with the rank of Group Captain. He is a Council Member and Censor-in-Chief of the Royal Australasian College of Dental Surgeons, has worked on various scientific committees of the Australian Dental Association since 1984, and is a recent member of the Medical Devices Evaluation Committee of the Australian Therapeutic Goods Administration.
Professor Tyas is on the Editorial Board of five international dental journals and was Chairman of the Science Committee of the FDI World Dental Federation until September 2009. In March 2007, he was elected to Life Membership of the Australian Dental Association in recognition of national and international service to dentistry, and was invested as a member of the Order of Australia in the 2009 Queen's Birthday Honours List.