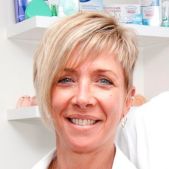 At 14 years of age, Jennifer Craig knew what she wanted to do for a career. By the age of 19 Jennifer had graduated with a Certificate in Dental Technology which was later upgraded to a Diploma with a continuation of her studies.
In 1985 Jennifer graduated from the first intake of The Dental Prosthetists Higher Certificate course and received an award for having achieved the highest level of professional skills. Jennifer now holds an Advanced Diploma in Dental Prosthetics, and a Certificate IV in Training & Assessment.
From 1985 until 2009 Jennifer ran a very successful private practice in the southern suburbs of Sydney. She is known within the industry for her high quality work and expertise. Jennifer has worked closely with Dentists and Dental Specialists over the years to maintain optimum patient care, and pays attention to detail with every task she undertakes.
From 1986 to 1996, and then from 2006 to the present day Jennifer has lectured at the Advanced Diploma of Dental Prosthetics at the Sydney Dental Hospital. From 2011-2014 she traveled interstate one day per week to coordinate and deliver the newly acquired Advanced Diploma in Adelaide.
As the the Co founder and Co Director of eDen Education she has a passion for learning and a passion for teaching.  Along with the team at 'eDen Education' she has set up a cost effective system to provide all Dental Professionals with the Continuing Professional Development hours required for registration.