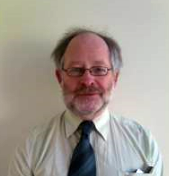 Shane is a dentist graduating from Melbourne University in 1980. After a stint in private practice he joined the Victorian School Dental Service when it took on a regional presence in 1984.
With the formation of Dental Health Services Victoria, Shane was appointed to the position of Regional Manager for the Barwon South Western Region. Since that time he has had numerous management roles within DHSV in the community dental sector and the hospital. One of his prime interests is quality improvement.
He is fond of golf which he regularly plays with his rock star son (Jono). His daughter (Rhiannon) keeps him on his intellectual toes – a keen student of mathematics, philosophy and human rights.