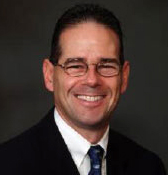 Dr. Richard Nagelberg has been practicing general dentistry in suburban Philadelphia for over 28 years. He has international practice experience, having provided dental services in Thailand, Cambodia, and Canada.

Richard has served on many boards and advisory panels. He is co-founder of PerioFrogz.com, an information services company, and is a speaker, clinical consultant and key opinion leader for several dental companies and organizations.

Richard has a monthly column in Dental Economics magazine, "GP Perio-The Oral-Systemic Connection". He is also a recipient of Dentistry Today's Top Clinicians in CE, 2009, 2010 and 2011.

A respected member of the dental community, Richard lectures internationally on a variety of topics centered on understanding the impact dental professionals have beyond the oral cavity.