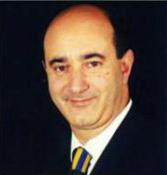 Phillippe Zimet is the Associate Professor in Endodontics at the La Trobe University School of Dentistry and Oral Health.
Phillippe is a Fellow of the Royal Australasian College of Dental Surgeon, The Academy of Dentistry International and The International College of Dentists.
He has published, and lectured nationally and internationally in many aspects of endodontics and infection control.
He is a Past President of the Asian Pacific Endodontic Confederation. In 2004 he was awarded the ADA (VB) Inc Dentistry Achievement Award for services to the Dental Profession.
Phillippe Zimet is also in private specialist endodontic practice in Dandenong.