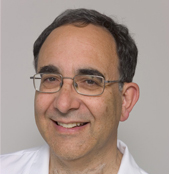 Dr Keith Baetz
BSc (Uni of Wit, South Africa); BDS (Uni of Wit, South Africa); MDSc Prosthodontics (Uni of Syd); FICD
Keith Baetz spent his childhood and early adulthood in Johannesburg, South Africa.

He attended the University of the Witwatersrand, in his home city of Johannesburg. There he gained his first degree, that of a Bachelor of Science with a psychology major and sub-majors in zoology and biochemistry. Keith had planned to do a masters degree in industrial psychology, but after considering that, an MBA, and both medicine and dentistry he decided to opt for the dental degree. Keith then attained his Bachelor of Dental Surgery also from the University of Witwatersrand, winning the prestigious Middleton-Shaw medal for the best dental student of the year in restorative dentistry.

In 1976, Keith married and moved to Australia and soon thereafter enrolled in the new Masters programme in the department of Prosthodontics at the University of Sydney. Upon graduation, Keith registered as a Prosthodontist, one of the first to do so in Sydney, but he elected to practice as a general dentist for eighteen years, gaining extensive experience in all facets of dentistry. In 1996 Keith dedicated his practice to Prosthodontics and moved to his new purpose-built facility in Bondi Junction, where he remains, having built-up a large following of like-minded patients.

Over the years, Keith has always maintained a high profile in the dental fraternity, belonging to many dental societies and groups. As an acknowledgement of his dedication to ethical conduct and to teaching, he has been elected a Fellow of the International College of Dentists.

Keith routinely attends post graduate courses and seminars in all fields of Prosthodontic Dentistry; as a commitment to further his ongoing training and education.