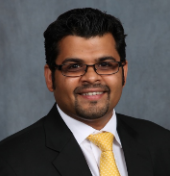 Harish Gulati BDS, DDS, CAGS
Dr. Gulati is an Associate Professor at Tufts University School of Dental Medicine. He received his dental degree from Mumbai University, India in 2000. Thereafter he joined as an associate in an affluent dental practice in Mumbai (Bollywood). In 2003 He moved to Boston to pursue his postgraduate education from Boston University in Restorative and Esthetic Dentistry.
Today, Dr. Gulati serves as a consultant for Dental Advisor and a reviewer for Journal of Academy of General Dentistry, International Journal of Dental Sciences and Journal of Dental Education. He has published in national and international journal and lectures locally, nationally and internationally on "Restoration of Endodontically Treated Teeth".
Dr. Gulati is a board member for Massachusetts Dental Society and a member of American Dental Association, American Education Dental Association, and American Academy of Esthetic Dentistry, Indian Dental Association and Dental Council of India.
He is also a member of PERAL network (Practioner's Engaged in Research and Applied Learning)
In 2013, he was nominated as a fellow of International Academy of Dento- Facial Esthetics.
Besides, teaching Dr. Gulati also maintains a private practice in the Boston area.