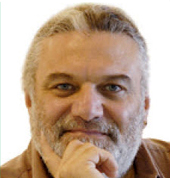 Dr Genna Levitch brings 30 years of business management skills to assist his clients. He has owned and managed a number of diverse businesses including dental practices, a publishing company, a chain of hot bread outlets and a property development company.
Genna is a dentist by profession and has an intimate working knowledge of healthcare needs. He has personally established several dental practices, and consults in the area by providing architectural, tenancy and feasibility studies for LDA's clients.
He is a regular contributor to industry publications, writing and lecturing on all facets of healthcare design. His assists in lease negotiation, sources of finance, business strategy, town planning, project management and the overall practice success.