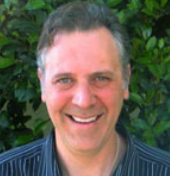 My history is deeply rooted in the Inland Empire. I was born at the Riverside Community Hospital and grew up in Fontana. I graduated from Fontana High School in 1982. In 1986, I completed my undergraduate degree in biology at the University of California, Riverside where I graduated with honors. In 1990, I graduated from the U.C.L.A. School of Dentistry. I am very proud to be a U.C.L.A. Bruin. I completed my General Practice Residency at the Jerry L. Pettis Memorial Veteran's Hospital in Loma Linda, California in 1991. This program was geared toward honing my skills as a general dentist.
I decided to open my private practice on September 1, 1991 in my home town of Fontana, California. I am happy to serve my community and the Inland Empire. My staff and I keep abreast of new advances in dentistry through active participation in many continuing education seminars.
I wish to serve you in the most caring, conscientious way possible. You can expect me to be fun, yet straight-forward, kind, compassionate and gentle. My staff and I are committed to provide you and your loved ones with excellent dentistry. I am very proud of the quality of dentistry we provide, and of the true value of dental care that we can give to our community. We are excited about our state-of-the-art dental office. We know you'll love it too!