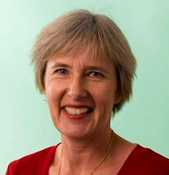 Dr Anna Talacko - MDSc, FRCPath, FFOP (RCPA), MRACDS (OralMed)
Dr Anna Talacko is a dental graduate of the University of Melbourne (1981). She obtained a Master of Dental Science from the University of Melbourne in Oral Pathology and Oral Medicine in 1988. She then spent one year as a Commonwealth Fellow at the Royal College of Surgeons, London.
Anna was admitted to Membership of the Royal College of Pathologists, United Kingdom in 1994 and she became a Fellow in 2002. Anna was a Foundation Fellow of the Faculty of Oral Pathology, Royal College of Pathologists of Australasia, established in 1996. She has been a member of the Committee of the Faculty of Oral Pathology and she was Chairman of the Committee from 2005 to 2007.
Anna was Australasian Councillor for the International Association of Oral Pathologists from 2006 to 2010. Anna has a specialist clinical practice in Oral Medicine and Oral Pathology in Richmond (Melbourne) and she also runs the oral pathology diagnostic service at Dorevitch Pathology in Heidelberg (Melbourne) with her colleague, Dr Michael Aldred.