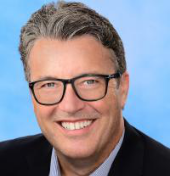 Christopher Kelly
Christopher Kelly graduated from TAFE in 1985. ODL, (Orthoplant Dental Laboratory) was founded by Christopher in 1989. Orthodontic appliance construction and theory was always a passion for Chris, and with over 26 years' experience with removable orthodontic appliances, Chris has provided thoughtful discussion on the right kind of appliances for his (dentist) clients patients. Chris became a dental Prosthetist in 1998 and since then such he regularly assists his clients- both dentists and patients with various kinds of cases. Full dentures, partial dentures and implant retained dentures are services Chris enjoys offering to patients.
Sleep medicine, and oral appliances have become an area of great interest and passion for Chris, and ODL Sleep Services was formed to represent that passion since 2006. For the last 9 years Chris has been offering oral appliance services as a lab to dentists. More recently ODL Sleep Services has been able to offer clinical support services to dental clinics, and direct support to patients that require CPAP (continuous positive airway pressure) therapy for Obstructive sleep apnoea (OSA).
Sleep 2008 and 2010, in Baltimore and San Antonio in the USA, saw Chris demonstrate an FDA Cleared medical device "The Airway ease MAS" (oral appliance); with keen interest from dentists and RSPGT (sleep technicians). "The Freedom MRD" is an advanced step forward from the Airway ease MAS and solves many issues that oral appliances present to the therapy. These issues are clearly explained by Chris in his seminars. Chris completed the Fundamentals of sleep medicine course held at Sydney University in 2012. This week long intense course is an in-depth journey into the field of sleep medicine.
Chris has participated in presentations on the subject of OSA and Sleep medicine from a dental perspective as well as from a durable medical equipment provider (DME provider) point of view. Chris has delivered presentations to small groups of dentists, and groups of clinical dental technicians in New Zealand, as well as Dental Prosthetists' in Australia over the last couple of years. Dentists have enjoyed personal assistance with their patients for oral appliances across Australia in most states on a case by case basis over the last year from Chris. DME provision is an emerging cross over area that dental prosthetists can become involved in; the combination of scope for oral appliance record taking and construction, plus efficiency follow up screening for oral appliances, and further to this, the provision of DME equipment to patients (CPAP). Chris enjoys providing a comprehensive service to patients who need therapy for OSA and enjoys functional relationships with referring dentists and specialists.