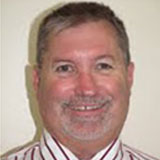 Brett Davis graduated as a Dental Prosthetist in 1988. Prior to beginning his dental career he worked as a Metallurgist for 8 years. Brett's family has a long history in dentistry with both grandfathers and his sister having been dental technicians and his father a former Dental Prosthetist.
Brett started part-time teaching at Randwick TAFE in 1987 teaching metallurgy, material science and dental technology in the dental technicians course. In 1992 he began part-time teaching on the Dental Prosthetist course.
Brett is currently practicing in Salamander Bay NSW, and teaching on the Dental Prosthetist course at Sydney Dental Hospital.