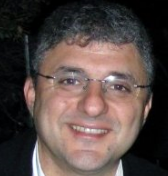 Dr Harlamb has been a full-time practicing dental practitioner since 1986. He obtained his specialist degree in Endodontics (MDSc) from the University of Melbourne in 1995 and established Inner West Endodontics in 1997.
Stephen has published in local and international journals, is a peer reviewer for the Australian Endodontic Journal and is a past President of the Australian Society of Endodontology (NSW). He is a member of the Royal Australasian College of Dental Surgeons (RACDS) as well as the International Association of Dental Traumatology (IADT) and has also been involved in forensic dentistry and victim identification. Dr Harlamb is also a member of the Australian and New Zealand Academy of Endodontists and is a reviewer for the Australian Endodontic Journal and the Journal of Oral Health and Dental Management.
He has a keen interest in dental trauma as well as legal and ethical responsibilities of dentists in the provision of oral healthcare. He has acted as an advisor for the Dental Defence Advisory Service (DDAS) for the Australian Dental Association (NSW), providing dento-legal advice to dentists. In 2012 Dr Harlamb received a Masters Degree in Health Law (MHL) from the University of Sydney and is Professional Officer and Investigator for the Dental Council of NSW.
Dr Harlamb has lectured extensively to dentists and dental students at the Universities of Sydney and Melbourne over many years and in 2009 established a study group for dentists known as the Inner West Dental Study Group, with membership exceeding 120 local dentists. He has been awarded honorary fellowships to both the International College of Dentistry and the Pierre Fauchard Academy in recognition for his services to dentistry for over 25 years.