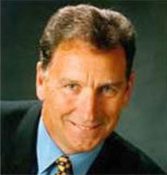 Integro - Alan Veal & Associates
Alan's passion is leadership, both at a professional and personal level. He not only helps clients develop their leadership skills, he also develops his own skills by pushing his personal limits and learning from others in high risk challenging environments.
Alan has a strong sales and marketing background, particularly in the pharmaceutical industry. In July 1984, Alan established Integro in Victoria and has personally built the business into one of Australia's best recognised leadership development consultancies.
During the last few years Alan's major role has been consulting to senior management in helping their companies become more competitive by providing strong leadership and teamwork, rather than just providing strong management.
The Integro process helps executives explore the differences between management and leadership, understanding when their leadership style will work, when it won't and what to do about it. It's based on Australian research of what 'Aussies' expect of their leaders rather than leadership concepts based on American culture.
Alan's credibility comes from practising leadership, not just talking about it. His interests include travel, sport and photography. In particular, adventure travel, which includes trekking in Nepal, three expeditions to Antarctica and climbing Mount Kilimanjaro in Africa with his son. Recently he rode a bicycle from Melbourne to Darwin and from Wilsons Promontory to Cape York. Walking the Kokoda Track recently added to his understanding of leadership.
Alan's qualifications are:
Bachelor of Applied Science - Biochemistry (Honours) 
Graduate Diploma of Marketing, Monash University
Alan is married with 2 sons.
Client Profile includes:
National Bank
Macquarie University
Telstra
Mattel
Agilent Technologies
Essendon Football Club
Optus
Coles
Kraft
Schweppes
Funtastic
Cadbury
Bendigo Bank
Sensis